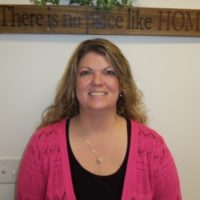 Amy Welton – Administrator
Amy Welton, RN has been with Jerseyville Estates since the opening in August 2011. Amy oversees the operations of the facility and meeting the needs of the residents. Amy began her career as a CNA at a long term care facility while attending Lewis & Clark Community College where she received an Associate Degree in Applied Science. Amy has been a registered nurse since 1994 and has worked with the elderly for the past seventeen years. She has worked as a floor nurse, ADON and DON for many years specializing in geriatrics. "I enjoy working with and for the elderly in my hometown. Being the Administrator at Jerseyville Estates is a blessing to me every day."
Angie Uzzetta – Assistant Administrator
Angie Uzzetta became an LPN with Jerseyville Estates in March of 2013. She attended Marquette High School, and received her nursing degree at JB Johnson Career Development Center. Angie excelled at being a nurse, and in March of 2017, she was promoted to Assistant Administrator. Along side her administrative duties, she still loves helping the nursing staff on the floor and assisting the residents with their needs. "I love the family feel everyone has created here." Angie is married with five children, and has one grandson who she adores!
Paula Shackles – Office Manager
Paula Shackles has been here at Jerseyville Estates since February of 2017. Paula is in charge of new admissions, billing, and other day to day operations. She loves interacting with the residents and is always making sure the moving process goes as smoothly as possible for them. Paula is married, has one son, and two granddaughters that she loves spending time with! In her spare time, she likes to paint and travel.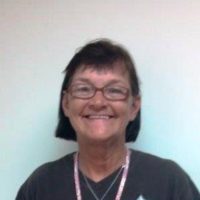 Rusty Shields – Life Enrichment Director
Rusty has been here at Jerseyville Estates since we opened in August 2011. She is married and has four children and eleven grandchildren. She keeps the residents busy with lots of fun activities and events!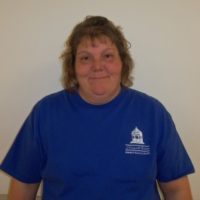 Mary Wilson – Dietary Manager
Mary Wilson has been with Jerseyville Estates since the opening in August 2011. Mary oversees the operations of the dining service and ensures Jerseyville Estates residents have a variety of delicious home-cooked meals daily. "I am extremely happy to be working at Jerseyville Estates with all of our wonderful residents." In Mary's leisure time she enjoys fishing, camping and spending time with her family. Mary and her husband Jeff have 3 children, Brandon, Jared and Whitney.